Logo Design by FlamingText.com
the novel, by Greg Nichols, 2015
| | | |
| --- | --- | --- |
| Apocalyptic Shocker | Message of Hope | Christian Based |
Ordering Site
Save this site to favorites!
A Product from Greg and Debbie Nichols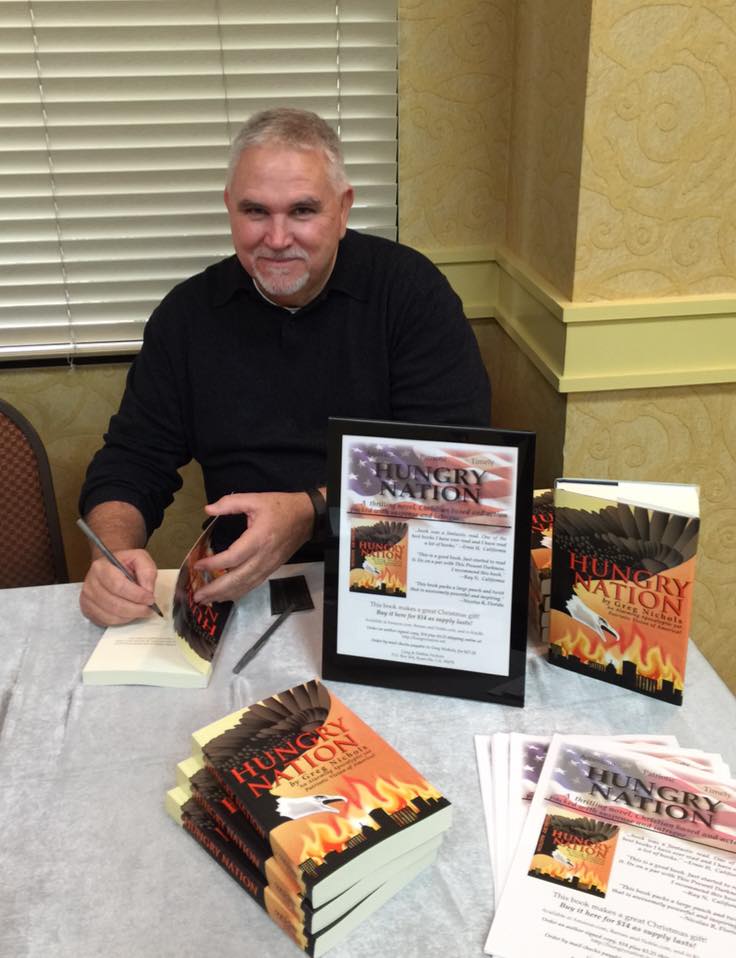 Order a signed Hungry Nation in paperback here at PayPal for $14.00!
(Plus $4.35 Shipping)
Allow 5-7 days for delivery! You may order with PayPal log-in or just by credit/debit card directly through PayPal, not logged in.
Order this special price by mail - check for $18.35 to Greg Nichols, address just below!
(Outside of the USA mailing requires special shipping, contact us!)
Greg Nichols, 4010 Foothills Blvd, Ste. 103, #211, Roseville, CA 95747
Any ordering problems, email us at mfnnetwork@gail.com.
Link to the $5.95 PDF copy order page!